Every year we vow to give Mother's Day more thought. But in the end we succumb to a mandatory perfume set and a few wilted flowers from next doors garden – if she's lucky. This year however, we've got you covered. Devote some good old-fashioned time with your Mum and make some incredible memories. We've got NINE wonderful ideas guaranteed to make your Ma feel super special (and keep you in the good books). Ps, it's on Sunday March 26th
Museum of Brands, Notting Hill.
This Mother's Day event takes a look at the fascinating portrayals of Mums in the media. There are two talks (at 2pm or 3pm) and the journey takes you through the Edwardian times to the Suffragettes. There's a beautiful café and garden, and also Holland Park is nearby so take advantage. Adult tickets are £14.
In Concert: The Jungle Book, Southbank Centre.
Back down on the ground, enjoy Rudyard Kiplings masterpiece on a whole new level. The Royal Festival Hall are hosting a HD cinema screening of Disney's The Jungle Book with a live orchestra, bringing all the classical songs to life. Book your tickets here.
Perfume Making, Shepherd's Bush.
We were quick to rain on the buying-perfume-on-Mothers-Day parade but if she loves a good smell, give a more personal experience at The Perfume Studio. Enjoy afternoon tea and channel your inner Coco Chanel to create and take home your own 5ml scent. The Gold Fragrance is on offer at £99 for two people.
Ideal Home Show, Olympia.
When you think of Mum, you think of home and they do say that the home is a never-ending project. Hello Ideal Home Show. Take her for some outdoor and indoor inspiration, the latest innovations and a tonne of shopping. If you don't mind going on a Thursday after 5pm, tickets are only £5 and you can book here.
Pop Up Cinema, Brixton.
Night Star Cinema is hosting a special pop up cinema on Mother's Day. This year they're screening Mamma Mia at the definition of cool – Pop Brixton. The viewing starts at 2.30pm so you can explore the delights of Pop after the showing. Adult tickets are £15 and you can book online.
Flesh & Buns, Covent Garden.
If Ma is a fan of booze and Japanese food, this Sunday brunch is 'The One'. Choose between a £39 and £46 menu, which includes their signature flesh and buns, unlimited alcohol, unlimited hot and cold dishes and more. It's underground, Japanese cool at its finest.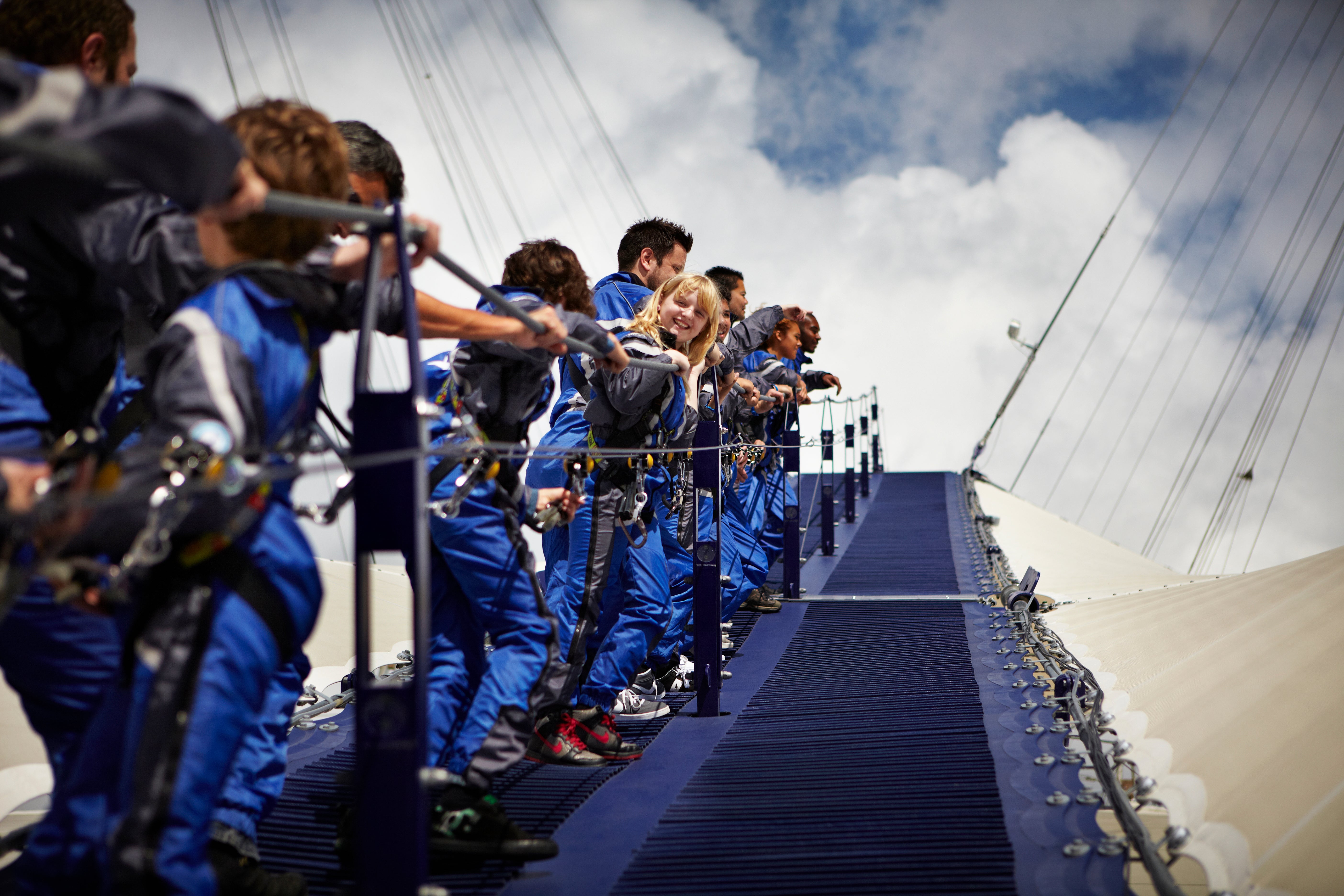 Climbing the O2, Greenwich.
The o2, like Mum, is full of surprises. When it's not seating a gazillion Beliebers, it provides amazing 360-degree views of the city from the top. The climb is not too strenuous – it takes about an hour – but we promise it's worth it. Book your package here.
Chocolate Museum, Brixton.
Chocolate making. Nothing more needs to be said.
Bisto Together Campaign.
A third of over 70s eat alone every day, with Sunday sited as the 'loneliest day of the week'. On Sunday 26th March why not host your Sunday lunch for your Mum, and offer up a chair in your home for an elderly person too. Share some laughs, stories and of course some food (courtesy of the wonderful people at Bisto).
Written by Nikki