Easter means so many things to so many people. It's a much needed school holiday, a last minute battle to book some time away and perhaps most importantly it's a time to take advantage of a long weekend. Throw in Jesus and some chocolates and it's pretty much a Christmas update, version 1.2. Turns out that London loves Easter as well, and with so much going on we've rounded up SEVEN of our top things to do around Easter time. Ps, it's from 14-17 April.
Tall Ship Cruise, Royal Arsenal Pier Woolwich.
Between the 12-16 April you can hop on board a Tall Ship and sail across the Thames. You'll see all the Tall Ships moored up near Maritime Greenwich and Woolwich – exclusive to this time of the year. The package includes pastries and snacks, and you'll be sailing for around 2.5 hours past the O2 Arena, Cutty Sark and Canary Wharf; a feast for the eyes. Book your tickets here.
Sunday roast at Bistro Union, Clapham.
A roast on Easter Sunday is an absolute necessity and we've picked the Bistro Union because it's more than capable for the job. It's a gorgeous quintessential British bistro and Sunday roast is served between 12pm-4pm; to finish it off why not try a comforting orange bread and butter pudding. Book a table to avoid disappointment.
40 Abbeville Rd, London SW4 9NG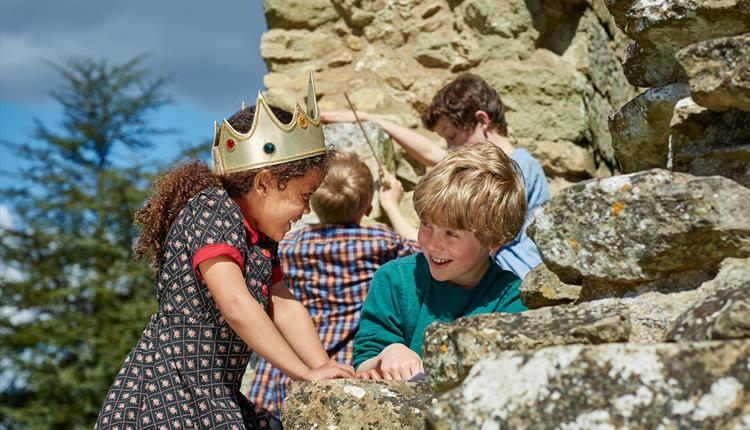 Easter Adventure Quest at Kenwood House, Hampstead.
It wouldn't be Easter without a good old hunt. Whether you're feeling nostalgic or need something to keep the kids entertained, hop on down to Kenwood House between the 14th to 17th April and get hunting. Details can be found here.
Hampstead Lane, Hampstead, NW3 7JR
Chocolate Making at Chocolate Museum, Brixton.
We understand Easter indulgence but save your eggs for later and head over to the Chocolate Museum. They are launching a new interactive trail where you can learn about the history of the cacao bean and its evolutionary chocolate journey. Plus, you are invited to their drop-in chocolate making workshops. Willy Wonka – watch out.
187 Ferndale Rd, Brixton, London SW9 8BA
Prince Charles Cinema, Soho.
Over the Easter weekend, Prince Charles Cinema is taking us back to the nineties and showcasing some classics. On Good Friday catch 'A Knights Tale' with a free beer and slice of pizza, or the brilliant 'Amelie' on Easter Sunday for some French quirkiness. Also on Sunday is a 'La La Land' sing along and sing to your hearts content.
7 Leicester Pl, London WC2H 7BY
The Passion of Jesus, Trafalgar Square.
Whether you want to support the arts or immerse yourself in some culture, The Passion of Jesus is very apt, and how amazing that it's completely free? There are more than 100 actors and volunteers performing with authentic costumes and real animals to boot. It attracts people of all ages and faith (though parental guidance is advised). There are two showings, at 12pm and 3.15pm on Friday 14th April.
Easter Walks, Little Venice.
We're not all about the food and drink – we believe in a healthy, balanced lifestyle. So here's a walk, and it might be the best walk you take this year. The Regent's Canal route – from London Zoo to Camden Lock – is both beautiful and peaceful. It's about 2 miles long but feels much quicker as you walk by the greenery and canal barges and boats.
Paddington, London W2 1XB